Sport Injuries
Are athletics a big part of your life? Have you ever experienced injuries or discomfort from playing sports? If so, it may be time for you to consider chiropractic care. With regular treatments, you can experience pain relief, improved performance, and many other benefits as well.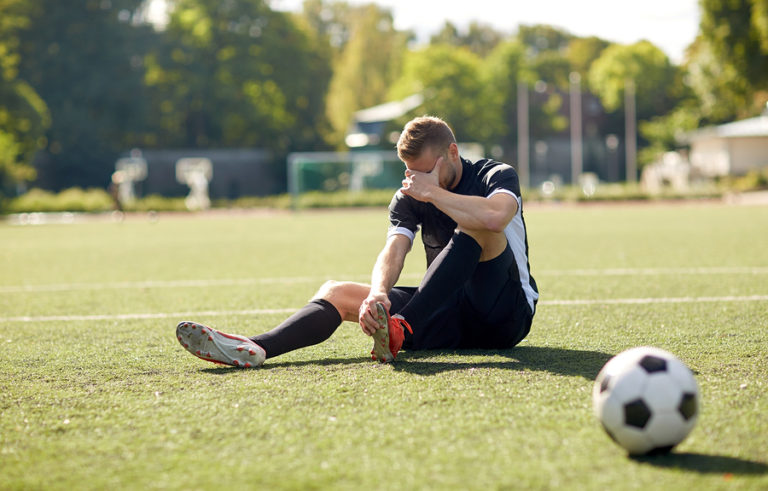 Who Should See a Chiropractor?
Any athlete, young or old, professional, collegiate, high school or recreational, can benefit from chiropractic care. These treatments can also help people who are not in the professional world of athletics but enjoy recreational sports.
Constant and intense physical activity can damage the body at any level, and this wear and tear requires regular treatment and maintenance. So whether you're suffering from pain, or just want to up your game, sports chiropractic care is a great option for you. In fact, many athletes consider chiropractic treatments to be the secret weapon that helps to give them an advantage over their competition. That is why every team in the NFL has a chiropractor on staff who treats and cares for the players.
Chiropractors may incorporate a few different treatment methods to relieve pain depending on your individual needs, such as deep tissue laser therapy, ice, heat, or electrical stimulation. Be sure to discuss all your symptoms so that the correct treatment options can be utilized.
In addition to treating injuries, sport chiropractic care can also help you to prevent injuries from occurring. This is especially true for people who are looking to begin a new exercise regimen or a sport. We will check your muscles and spine to detect any imbalances and alleviate tension so that the body can work naturally, and lessen your chances of experiencing an injury.
Alleviate Pain, Improve Performance
Chiropractic care enhances the body's range of motion and prevents injuries. Because of this, athletes may notice a marked difference in their performance abilities. When an athlete's body is properly aligned and free from pain it can reach its full potential. Sport chiropractic care can help address many complaints, including:
Overuse injuries and stress fractures

Muscle tears

Tendon and ligament sprains

Knee, ankle and foot injuries
Shoulder injuries

Tennis/golfer elbow

Hand and wrist pain
Long Beach High School's Chiropractor
Dr. Steven Miller lettered in both football and soccer for Long Beach High School, before going on to play both sports at the collegiate level. Now, Dr. Miller volunteers his chiropractic services as the team chiropractor for Long Beach High School's boys football and soccer, and girls soccer teams. His work helps these young athletes to learn how to prevent injuries, and to receive appropriate care when an injury does occur.