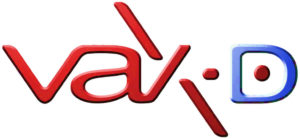 Vax-D Spinal Decompression
Worried about chiropractor cost? Our Vax-D treatment is an effective, safe and low-cost procedure for chronic neck and back pain – without the risks associated with drugs, surgery, injections or anesthesia.
VAX-D treatment is backed by years of clinical research studies, and is the only chiropractic back and neck treatment that uses the patented smooth logarithmic curve method to distract the spine. Our Genesis technology with multi-axis motion control and biofeedback is lightyears ahead of other chiropractor decompression systems, and has been used by the best professional sports figures in the NBA, NFL, NHL, Olympic athletes and more.
Vax-D Spinal Decompression Treatment
Lower back pain has become one of the most significant medical problems in today's world. The statistics on the magnitude of the problem are overwhelming, and the number of chronic back cases continues to grow each day. In fact, lower back pain is the most common complaint presented to primary care physicians, and in workers' compensation claims. VAX-D can relieve the pain associated with herniated discs, degenerative disc disease, posterior facet syndrome and radicular (nerve root) pain.
Our VAX-D is a non-invasive treatment for chronic back pain and neck pain from disc and facet joint disease. VAX-D is an effective and safe procedure, and is currently the only device shown in clinical research to decompress the discs to negative levels. Time off work or in recovery is minimal, and symptom relief can be long-lasting. Many studies have shown success in 7+ out of 10 patients, with significantly improved pain and disability scores both at the end of treatment and at 180 days post-discharge. After completing treatment, you will receive a personalized home exercise program to help you to stay healthy on the job, further enhancing your rehabilitation.
More than 3000 patients a day now receive VAX-D therapy in the US, helping them avoid the merry-go-round of drugs and non-specific treatments. Despite what other manufacturers would like you to believe, all chiropractic decompression devices are not equally effective. VAX-D is the only medical device that delivers treatment with the patented logarithmic decompression curve. The results with VAX-D are real, and based upon research published in peer-reviewed medical journals.